| | | | |
| --- | --- | --- | --- |
| | | | ----- Chinh Do's Corner ----- |
About Chinh
Things that I enjoy doing or thinking about include making & performing music, MIDI, computers, computer games, movies, dancing, reading, travel, painting, art, soccer, photography, and more.
I play keyboards for various bands. Right now I am playing with Fantom Star, a totally cool Vietnamese band in the Richmond, VA area. If you are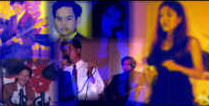 in the Richmond/Norfork/VA Beach area and are looking for a hot Vietnamese band for your wedding or other events, Fantom Star is the band. Send me an email if you are interested.
I have an on-going project for a few years now to produce a album of all the songs I have written. I expect to finish the album at some point. If you are interested in buying the finished CD, send me an email and I will keep you posted on its development. For those of you who can't wait, here are a few snippets of my music for your immediate listening pleasure.
If you are a MIDI head, don't forget to check out my studio. You can see the equipment I have. Aren't all those flashing LEDs cool looking?
Music is only one of my many talents :-). Once in a few moons, I also try to sit down and create a work of art to satisfy my need for artistic expression. You can take a look at some of my masterpiece works of art right here at the corner.
My favorite sport is football (no, not that sport where the players use their hands to carry a strangely shapped "ball" and run into each other intentionally--I am talking about real football here.) I am currently playing for the Renaissance in the CVSA league. I also enjoy playing ping pong, badminton, volleyball. Currently, I am a software architect for Renaissance Worldwide. Over the years, I have also been employed elsewhere as a Systems Manager, Unix Sys Admin, a programmer, a graphics designer, a printer, a CAD operator, and an English teacher.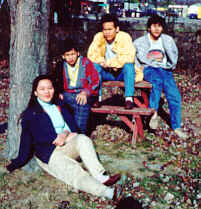 Places I have journeyed to include Toronto, Canada; Hong Kong; Singapore; Indonesia; and Vietnam.
I operate a mailing list for discussions of Korg 01-series synthesizers (01/W, 01/W FD, 01/W Pro, 01/W ProX, 03R/W).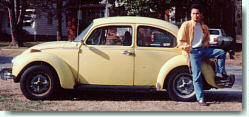 My favorite computer games are Civilization & CivNet (MicroProse), Red Baron (Dynamix), and Descent (Interplay).
Here's my PGP (Pretty Good Privacy) public key, in case you need to send me something super secret.
____________________
| | | |
| --- | --- | --- |
| | | All contents copyright © 2000 Chinh Do. All rights reserved. Revised: April 04, 2003. Email Chinh. |